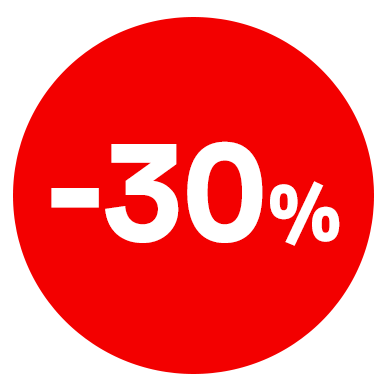 Select Styles for Availability
1143 people have already bought them
Description
It's time to get the Droids and Kylo Ren to surrender to your feet. Havaianas Star Wars has arrived to be more than just a collectible: it's a daily companion for your summer adventures. There are two models, one with the new trilogy villain's helmet and the other with the main droids, such as BB-8. Pick your side.
- Made in Brazil
- Sole material: 100% Rubber
- Sole height: 1cm
- Benefits: Comfortable, durable, lightweight, heat-resistant, non-slip and water-resistant.
- Description: footbed print and metallic logo on strap.
Composition
-Strap: 100% PVC
-Sole: 100% Rubber
Details
SHIPPING
Free shipping for orders over £45*
Note: for special promotions of shipping at 1€ or 2€ the shipping cost is fixed. No minimum order value necessary.
*We'd like to reassure you there aren't any additional shipping costs resulting from Brexit.

• Home delivery cost: £5.90
• FREE Store Pickup.
We will deliver your order in approximately 5 days from its completion.


RETURNS
You can return your products within 30 days of the order delivery date for a full refund of the price of the products.
*During Black Friday and Christmas time returns are extended until 31st January 2024.
• Home Return: £5.90
• Drop off Returns: £3.90
• Free returns at these Havaianas stores.